Prev Post Title: A show! On 9/27/07!
It should be on television. Like 9PM.
It'll be on "da web" like 24 hours later.
Prepare. Like mustard.
—
SHOW:
We also received a flattering double-gift from a viewer: a monetary donation and a piece of apparel. Here are Jamal and I modeling said apparel. I think it is quite stunning. We shall have to get Jake and Brian to model as well, quite possibly on air.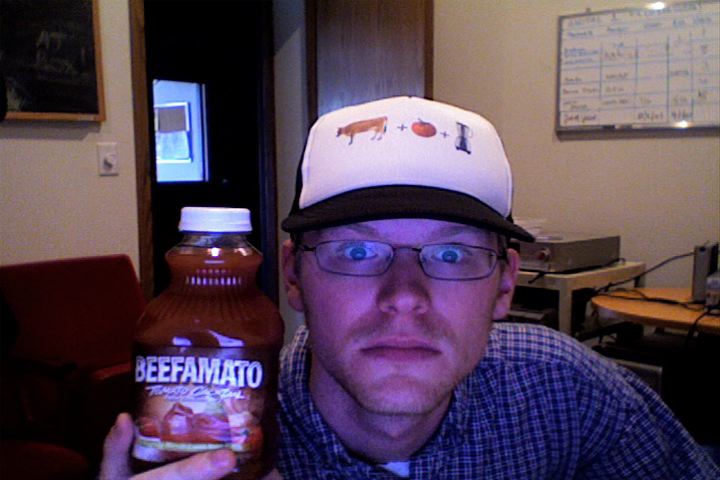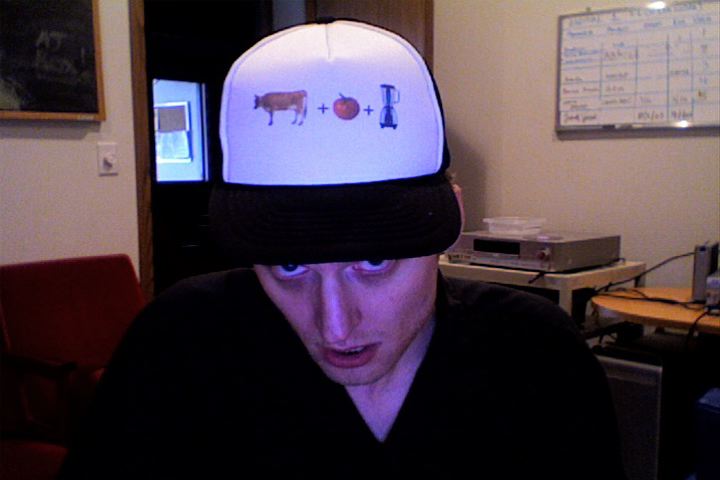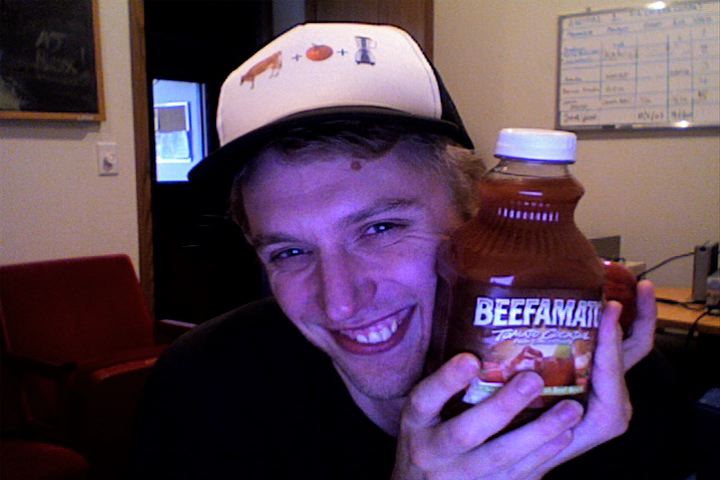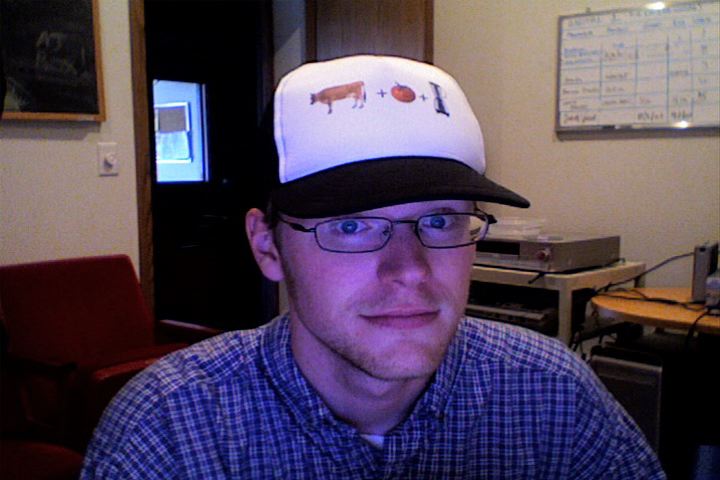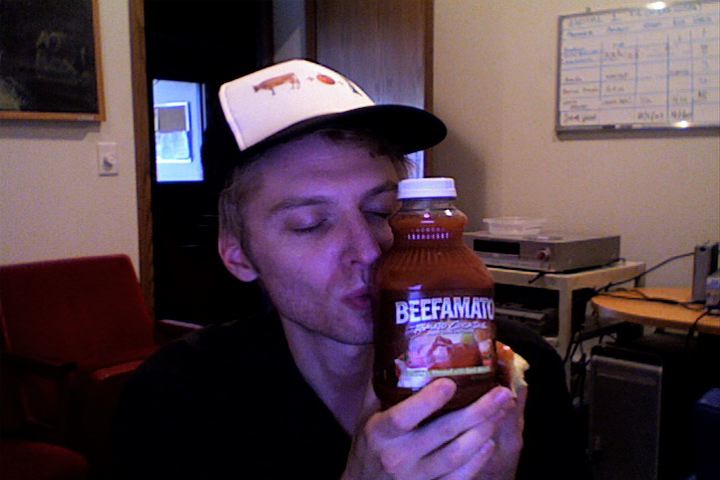 Thank you, Hana, for supporting us supporting our sponsor.